Proudly provided over four decades of Dependable Service
We believe everyone deserves a trustworthy plumber. Homeowners and business owners in King and Snohomish Counties have trusted Bellevue Plumbing, Inc. since 1971 in meeting all of their plumbing needs, from minor repairs to new construction.
At Bellevue Plumbing, Inc. we dedicate ourselves to producing consistent, high-quality, and cost effective plumbing, sewer, and septic services. We strive to build relationships with all of our customers, so we can better supply their current and future needs. Our success is due to our loyal customer base we've built over the past four decades. To which we look forward to working with current clients, as well as new commercial and residential customers in the years to come.
Timeline
1971 – Frank Conover founds Bellevue Plumbing and Heating, Inc., working out of used mail trucks focusing on commercial plumbing.
1976 – Started a service department that catered to homeowners, project managers, and property managers focusing on providing timely service for resolving immediate plumbing issues.
1978 – Opened a retail store, offering specialty plumbing parts and fixtures to their general public.
1980 – Built and occupied our current location in Bellevue, WA.
2013 – Frank Conover sold Bellevue Plumbing and Heating, Inc. to a group of partners who are working on providing for the next 4 decades of superior customer service.
2013 – The new owners have implemented technologies that make us more efficient in responding to our customers needs.
2013 – Bellevue Plumbing, Inc. created a new line of business, we added a Kitchen and Bath designer and remodeled the retail store into a showroom, while still providing access to parts and fixtures.
Ownership Group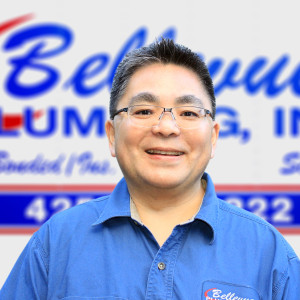 Roger Iida
President
425-641-4222
roger@bellevueplumbing.net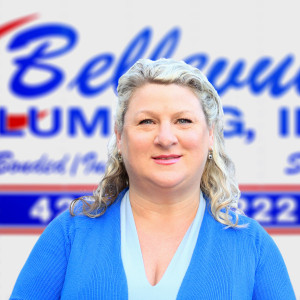 Karie Stephen
Vice President
425-641-4222
karie@bellevueplumbing.net
Support & Showroom Staff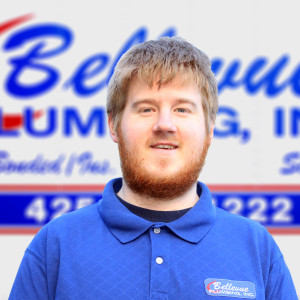 Taylor Stephen
Showroom Manager/Sales
taylor@bellevueplumbing.net
Plumbing Technicians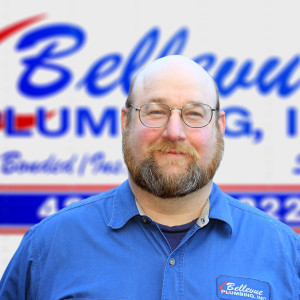 Darrell Stephen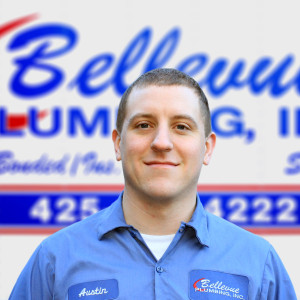 Austin Carpp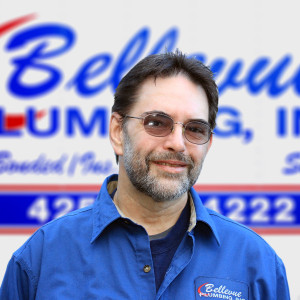 Kevin Davis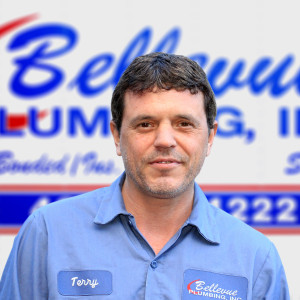 Terry Fulsom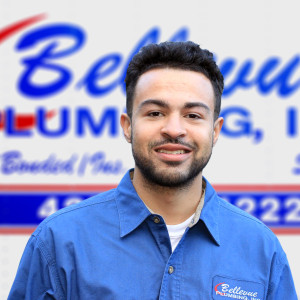 Keenan Long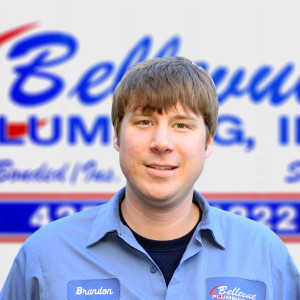 Brandon Molvik